Jennyfields Dental Practice
Welcome
Jennyfields Dental Practice is located in the Jennyfields Health Centre in a quiet residential area close to the centre of Harrogate. We primarily provide NHS treatment, however private treatment is also available if required.
We are a family friendly practice and our accessibility means that we can cater
for all ages and abilities, including wheelchair users.
Treatments
-Routine Dental Care
-Crowns
-Bridges
-Dentures
-Veneers
-Tooth Whitening
-Custom Mouth Guards (gumshields)


Our staff will be happy to discuss any questions either in person or over the phone.
People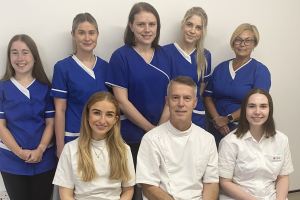 Michael Homa BDS (Birmingham) GDC no: 62098 (1987)
Qualified as a dentist in 1987 and since then has worked in general practice, both NHS and Private. Michael is a family man and enjoys rowing, cycling, running and skiing.
Ruth Sinclair BchD (Leeds)
Associate Dentist. GDC no: 296683 (2021)
Grace James-Park BchD (Leeds)
Foundation Dentist. GDC no: 309365 (2023)
Cheryl Nickerson
Practice Manager. GDC no: 231123

Alana Green
Senior Dental Nurse. GDC no: 295234
Greta Aleksejute Dental Nurse.
Katy Gaye
Dental Nurse. GDC no: 297999
Emily Wighton Dental Nurse.
Facilities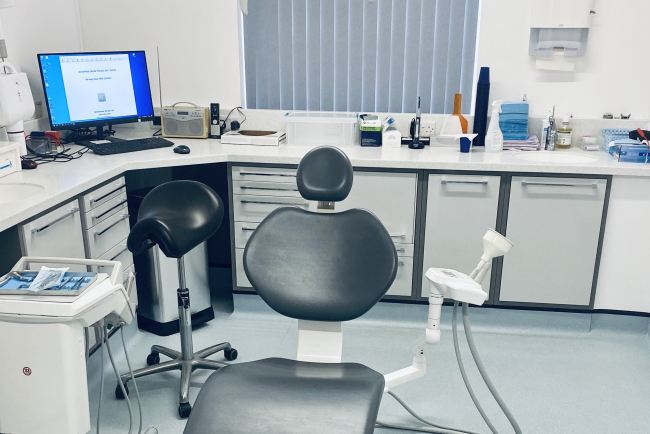 3 modern surgeries, all are air conditioned, fully computerised with modern digital X ray technology.
Opening Hours
Mon - Thurs
8.15am - 1.00pm
2.00pm - 5.00pm
Friday
8.15am - 1.30pm
Emergencies
For emergency treatment outside opening hours, please telephone
111